Asterias Biotherapeutics Inc (NYSEAMERICAN:AST) was the recipient of a large growth in short interest in the month of February. As of February 28th, there was short interest totalling 3,478,874 shares, a growth of 2.2% from the February 15th total of 3,404,268 shares. Approximately 28.2% of the shares of the company are short sold. Based on an average daily trading volume, of 168,872 shares, the days-to-cover ratio is currently 20.6 days.
Shares of NYSEAMERICAN AST traded down $0.05 during trading hours on Monday, hitting $1.45. The company had a trading volume of 282,900 shares, compared to its average volume of 241,813. Asterias Biotherapeutics has a 1-year low of $1.40 and a 1-year high of $4.30.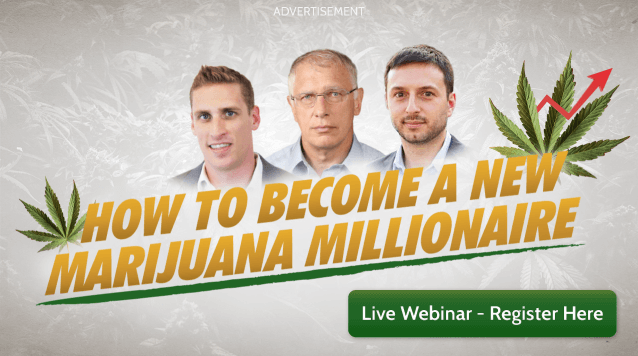 Asterias Biotherapeutics (NYSEAMERICAN:AST) last posted its quarterly earnings data on Thursday, March 15th. The biotechnology company reported ($0.12) earnings per share for the quarter, topping the consensus estimate of ($0.15) by $0.03. Asterias Biotherapeutics had a negative return on equity of 79.80% and a negative net margin of 403.38%. The firm had revenue of $0.03 million for the quarter, compared to analysts' expectations of $1.08 million.
Institutional investors have recently added to or reduced their stakes in the business. Virtu Financial LLC boosted its stake in shares of Asterias Biotherapeutics by 387.0% during the fourth quarter. Virtu Financial LLC now owns 71,588 shares of the biotechnology company's stock valued at $161,000 after purchasing an additional 56,888 shares in the last quarter. Deutsche Bank AG lifted its stake in shares of Asterias Biotherapeutics by 110.5% in the fourth quarter. Deutsche Bank AG now owns 66,180 shares of the biotechnology company's stock worth $148,000 after acquiring an additional 34,739 shares during the period. Finally, Millennium Management LLC acquired a new position in shares of Asterias Biotherapeutics in the fourth quarter worth approximately $132,000.
AST has been the topic of several recent analyst reports. HC Wainwright set a $11.00 target price on shares of Asterias Biotherapeutics and gave the company a "buy" rating in a research note on Friday, March 16th. B. Riley set a $6.00 price target on shares of Asterias Biotherapeutics and gave the stock a "buy" rating in a research report on Thursday, March 1st. Finally, Zacks Investment Research downgraded shares of Asterias Biotherapeutics from a "hold" rating to a "sell" rating in a research report on Tuesday, March 20th. Two research analysts have rated the stock with a sell rating and three have assigned a buy rating to the stock. The company has a consensus rating of "Hold" and a consensus price target of $7.94.
ILLEGAL ACTIVITY NOTICE: "Asterias Biotherapeutics Inc (AST) Sees Significant Growth in Short Interest" was first published by Enterprise Leader and is the sole property of of Enterprise Leader. If you are accessing this piece of content on another site, it was copied illegally and reposted in violation of US and international copyright and trademark law. The original version of this piece of content can be viewed at https://theenterpriseleader.com/2018/04/02/asterias-biotherapeutics-inc-ast-sees-large-increase-in-short-interest.html.
About Asterias Biotherapeutics
Asterias Biotherapeutics, Inc is a biotechnology company. The Company is engaged in developing and commercializing therapies in the fields of cell therapy and regenerative medicine. The Company has over two technology platforms. The first is an immunotherapy platform to teach cancer patients' immune systems to attack their tumors.
Receive News & Ratings for Asterias Biotherapeutics Daily - Enter your email address below to receive a concise daily summary of the latest news and analysts' ratings for Asterias Biotherapeutics and related companies with MarketBeat.com's FREE daily email newsletter.