SINA (NASDAQ:SINA) was upgraded by Zacks Investment Research from a "sell" rating to a "hold" rating in a research report issued on Friday, March 9th.
According to Zacks, "SINA is likely to benefit from the growing popularity of Weibo and a robust mobile user base in China. The company's online payment business is also expected to boost non-Weibo revenues. Growth in live broadcasting business is a key driver for the company. Shares have outperformed the industry in the past one year. However, SINA is being adversely impacted by increased regulation in the fintech business. As a consequence, SINA Pay is also being indirectly impacted. Increasing marketing spend on the company's news app and continuing investments in other verticals like Internet banking and insurance will weigh on margins. Moreover, competition within the online advertising business in China is fierce, which is a concern."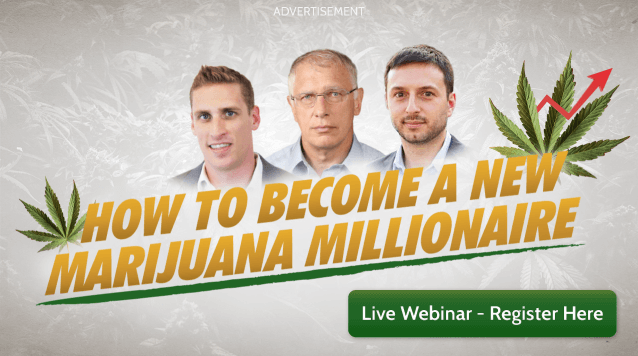 A number of other analysts have also recently commented on SINA. BidaskClub cut SINA from a "hold" rating to a "sell" rating in a research report on Saturday, December 2nd. Jefferies Group restated a "buy" rating and issued a $175.00 price target on shares of SINA in a research report on Wednesday, January 24th. Benchmark boosted their price target on SINA from $157.00 to $174.00 and gave the company a "buy" rating in a research report on Wednesday, February 14th. Finally, JPMorgan Chase boosted their target price on SINA from $175.00 to $179.00 and gave the stock an "overweight" rating in a research report on Thursday, February 15th. One analyst has rated the stock with a sell rating, two have given a hold rating and six have assigned a buy rating to the company's stock. SINA presently has a consensus rating of "Buy" and an average price target of $139.00.
NASDAQ:SINA traded down $4.79 during midday trading on Friday, reaching $99.48. The company had a trading volume of 842,508 shares, compared to its average volume of 999,347. The firm has a market cap of $7,456.83, a PE ratio of 47.60 and a beta of 1.14. The company has a current ratio of 3.22, a quick ratio of 2.68 and a debt-to-equity ratio of 0.24. SINA has a 12-month low of $68.33 and a 12-month high of $124.60.
SINA (NASDAQ:SINA) last announced its quarterly earnings results on Tuesday, February 13th. The technology company reported $0.79 earnings per share (EPS) for the quarter, topping the Zacks' consensus estimate of $0.50 by $0.29. The company had revenue of $503.70 million during the quarter, compared to the consensus estimate of $482.59 million. SINA had a return on equity of 3.99% and a net margin of 9.89%. SINA's revenue for the quarter was up 62.1% on a year-over-year basis. During the same period in the previous year, the business earned $0.63 EPS. equities analysts forecast that SINA will post 2.97 EPS for the current year.
Several large investors have recently made changes to their positions in SINA. Financial Gravity Companies Inc. purchased a new stake in SINA in the 4th quarter valued at approximately $137,000. Loring Wolcott & Coolidge Fiduciary Advisors LLP MA purchased a new stake in SINA in the 4th quarter valued at approximately $126,000. Stifel Financial Corp purchased a new stake in SINA in the 3rd quarter valued at approximately $210,000. Sheaff Brock Investment Advisors LLC purchased a new stake in SINA in the 3rd quarter valued at approximately $214,000. Finally, B. Riley Financial Inc. purchased a new stake in SINA in the 4th quarter valued at approximately $234,000. 66.04% of the stock is currently owned by institutional investors and hedge funds.
ILLEGAL ACTIVITY NOTICE: "SINA (SINA) Upgraded at Zacks Investment Research" was reported by Enterprise Leader and is the sole property of of Enterprise Leader. If you are accessing this story on another website, it was stolen and reposted in violation of U.S. & international copyright legislation. The legal version of this story can be viewed at https://theenterpriseleader.com/2018/04/02/zacks-investment-research-upgrades-sina-sina-to-hold.html.
SINA Company Profile
SINA Corporation, through its subsidiaries, operates as an online media company in the People's Republic of China. It operates SINA.com, an online brand advertising portal that provides region-focused format and content, including multimedia news; business news coverage and personal finance columns; sporting events news; automobile-related news; entertainment news and events; technology updates; interactive video products, such as news, sports, entertainment, and education; and education, digital, fashion, eLadies, luxury, health, collectibles, travel, and other interest-based channels.
Get a free copy of the Zacks research report on SINA (SINA)
For more information about research offerings from Zacks Investment Research, visit Zacks.com
Receive News & Ratings for SINA Daily - Enter your email address below to receive a concise daily summary of the latest news and analysts' ratings for SINA and related companies with MarketBeat.com's FREE daily email newsletter.