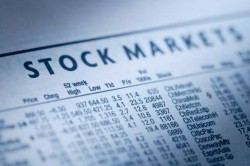 Mastech Digital Inc (NYSEAMERICAN:MHH) CFO John J. Cronin sold 26,000 shares of the business's stock in a transaction on Friday, May 18th. The stock was sold at an average price of $17.01, for a total transaction of $442,260.00. Following the completion of the sale, the chief financial officer now owns 21,509 shares of the company's stock, valued at $365,868.09. The sale was disclosed in a legal filing with the Securities & Exchange Commission, which is available at this hyperlink.
Shares of Mastech Digital traded up $0.30, reaching $15.99, on Thursday, MarketBeat reports. The stock had a trading volume of 10,100 shares, compared to its average volume of 22,247. Mastech Digital Inc has a fifty-two week low of $6.13 and a fifty-two week high of $18.42.
Mastech Digital (NYSEAMERICAN:MHH) last released its earnings results on Thursday, April 26th. The company reported $0.35 EPS for the quarter. The firm had revenue of $43.33 million during the quarter. Mastech Digital had a net margin of 3.06% and a return on equity of 18.63%.
Separately, TheStreet upgraded shares of Mastech Digital from a "c" rating to a "b-" rating in a research note on Friday, April 27th.
A number of large investors have recently added to or reduced their stakes in MHH. Wells Fargo & Company MN acquired a new position in Mastech Digital during the 3rd quarter valued at $281,000. Renaissance Technologies LLC increased its holdings in Mastech Digital by 80.9% in the 4th quarter. Renaissance Technologies LLC now owns 26,300 shares of the company's stock valued at $265,000 after buying an additional 11,759 shares during the period. Finally, Deutsche Bank AG increased its holdings in Mastech Digital by 59.9% in the 4th quarter. Deutsche Bank AG now owns 18,292 shares of the company's stock valued at $184,000 after buying an additional 6,851 shares during the period.
About Mastech Digital
Mastech Digital, Inc provides digital transformation IT services to large and medium-sized organizations in the United States. It operates through two segments, Data and Analytics Services, and IT Staffing Services. The company offers data management and analytics services, including project-based consulting services in the areas of master data management, enterprise data integration, big data and analytics, and digital transformation by using onsite and offshore resources.
Receive News & Ratings for Mastech Digital Daily - Enter your email address below to receive a concise daily summary of the latest news and analysts' ratings for Mastech Digital and related companies with MarketBeat.com's FREE daily email newsletter.