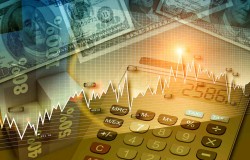 Blue Prism Group PLC (LON:PRSM) insider Alastair Bathgate sold 410,000 shares of the firm's stock in a transaction dated Thursday, July 26th. The shares were sold at an average price of GBX 1,844 ($23.87), for a total transaction of £7,560,400 ($9,786,925.57).
Shares of LON:PRSM traded up GBX 46 ($0.60) during trading on Friday, hitting GBX 1,960 ($25.37). 95,851 shares of the company's stock were exchanged, compared to its average volume of 151,059. Blue Prism Group PLC has a 1-year low of GBX 425 ($5.50) and a 1-year high of GBX 1,756 ($22.73).
About Blue Prism Group
Blue Prism Group plc, together with its subsidiaries, engages in the licensing of robotic process automation software in the United Kingdom, the United States, and internationally. Its robotic process automation software platform provides organizations with a business owned and IT supported digital workforce, which automates processes in any department where clerical or administrative work is performed across organizations.
Recommended Story: Are analyst ratings accurate?

Receive News & Ratings for Blue Prism Group Daily - Enter your email address below to receive a concise daily summary of the latest news and analysts' ratings for Blue Prism Group and related companies with MarketBeat.com's FREE daily email newsletter.