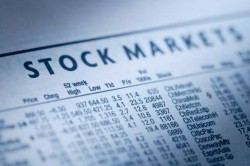 MusclePharm Corp (OTCMKTS:MSLP) major shareholder Wynnefield Partners Small Cap acquired 13,000 shares of the business's stock in a transaction on Tuesday, August 21st. The shares were bought at an average price of $1.00 per share, for a total transaction of $13,000.00. The transaction was disclosed in a legal filing with the SEC, which is available at this link. Large shareholders that own more than 10% of a company's stock are required to disclose their sales and purchases with the SEC.
Wynnefield Partners Small Cap also recently made the following trade(s):
On Tuesday, July 10th, Wynnefield Partners Small Cap acquired 94,475 shares of MusclePharm stock. The stock was purchased at an average price of $0.98 per share, for a total transaction of $92,585.50.
MusclePharm stock traded up $0.02 during trading hours on Friday, reaching $1.16. 1,890 shares of the company were exchanged, compared to its average volume of 6,486. The company has a quick ratio of 0.72, a current ratio of 1.00 and a debt-to-equity ratio of -1.09. MusclePharm Corp has a 12 month low of $0.37 and a 12 month high of $1.70.
MusclePharm (OTCMKTS:MSLP) last issued its earnings results on Tuesday, August 14th. The company reported ($0.19) EPS for the quarter, missing the consensus estimate of ($0.09) by ($0.10). The company had revenue of $27.10 million during the quarter.
About MusclePharm
MusclePharm Corporation develops, manufactures, markets, and distributes nutritional supplements in the United States and internationally. It offers a range of powders, capsules, tablets, and gels. The company's MusclePharm brand product portfolio include Combat protein powder and Combat crunch protein bars; essentials supplements, such as a BCAA, creatine, glutamine, carnitine, CLA, fish oil, multi-vitamin, and other products; and non-genetically modified organism sports performance products with organic ingredients, plant-based proteins, and natural caffeine sources for use in the various stages of the workout.
Read More: Penny Stocks, What You Need To Know
Receive News & Ratings for MusclePharm Daily - Enter your email address below to receive a concise daily summary of the latest news and analysts' ratings for MusclePharm and related companies with MarketBeat.com's FREE daily email newsletter.