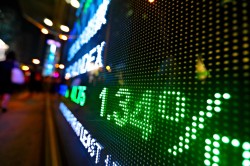 Northeast Bancorp (NASDAQ:NBN) declared a quarterly dividend on Tuesday, October 30th, Wall Street Journal reports. Stockholders of record on Friday, November 9th will be paid a dividend of 0.01 per share by the financial services provider on Friday, November 23rd. This represents a $0.04 annualized dividend and a dividend yield of 0.22%. The ex-dividend date of this dividend is Thursday, November 8th.
Northeast Bancorp has decreased its dividend by an average of 30.7% per year over the last three years.
NBN stock traded up $0.31 on Thursday, reaching $18.38. 9,928 shares of the company traded hands, compared to its average volume of 24,185. Northeast Bancorp has a one year low of $17.99 and a one year high of $26.00. The company has a quick ratio of 1.07, a current ratio of 1.07 and a debt-to-equity ratio of 0.28. The firm has a market cap of $163.46 million, a PE ratio of 10.44 and a beta of 0.60.
Northeast Bancorp (NASDAQ:NBN) last posted its earnings results on Monday, October 29th. The financial services provider reported $0.49 EPS for the quarter, missing the Zacks' consensus estimate of $0.61 by ($0.12). The business had revenue of $15.91 million during the quarter. Northeast Bancorp had a return on equity of 11.62% and a net margin of 21.45%.
Separately, ValuEngine downgraded Northeast Bancorp from a "hold" rating to a "sell" rating in a research note on Thursday, September 27th.
COPYRIGHT VIOLATION NOTICE: This report was originally reported by Enterprise Leader and is owned by of Enterprise Leader. If you are viewing this report on another domain, it was copied illegally and republished in violation of US & international trademark and copyright laws. The legal version of this report can be accessed at https://theenterpriseleader.com/2018/11/22/northeast-bancorp-declares-quarterly-dividend-of-0-01-nbn.html.
Northeast Bancorp Company Profile
Northeast Bancorp operates as the bank holding company for Northeast Bank that provides banking products and services to individual and corporate customers in the United States. The company's deposit products include noninterest-bearing demand deposit, savings, NOW, and money market accounts, as well as certificate of deposit accounts.
Featured Article: Return on Investment (ROI) Defined, Explained
Receive News & Ratings for Northeast Bancorp Daily - Enter your email address below to receive a concise daily summary of the latest news and analysts' ratings for Northeast Bancorp and related companies with MarketBeat.com's FREE daily email newsletter.