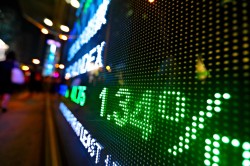 Seabridge Gold Inc (TSE:SEA) (NYSE:SA) insider Gloria M. Trujillo sold 4,499 shares of the business's stock in a transaction on Friday, February 1st. The stock was sold at an average price of C$18.21, for a total value of C$81,925.89. Following the transaction, the insider now owns 26,295 shares of the company's stock, valued at approximately C$478,826.69.
Shares of TSE SEA opened at C$18.03 on Wednesday. Seabridge Gold Inc has a 12 month low of C$12.89 and a 12 month high of C$19.84. The firm has a market cap of $1.10 billion and a PE ratio of -49.94.
Seabridge Gold (TSE:SEA) (NYSE:SA) last posted its quarterly earnings results on Wednesday, November 14th. The company reported C($0.05) earnings per share for the quarter, beating the consensus estimate of C($0.06) by C$0.01. As a group, sell-side analysts anticipate that Seabridge Gold Inc will post -0.169999989628398 EPS for the current year.
COPYRIGHT VIOLATION NOTICE: This report was originally published by Enterprise Leader and is the sole property of of Enterprise Leader. If you are reading this report on another website, it was illegally stolen and reposted in violation of U.S. & international trademark and copyright legislation. The legal version of this report can be read at https://theenterpriseleader.com/2019/02/06/insider-selling-seabridge-gold-inc-sea-insider-sells-4499-shares-of-stock.html.
About Seabridge Gold
Seabridge Gold Inc, a development stage company, together with its subsidiaries, engages in the acquisition and exploration of gold properties located in North America. The company also explores for copper and silver ores. It holds a 100% interest in various North American gold resource projects. The company's principal assets are the Kerr-Sulphurets-Mitchell and Iskut properties located near Stewart, British Columbia, Canada, as well as the Courageous Lake gold project located in Canada's Northwest Territories.
Further Reading: Can systematic risk be avoided?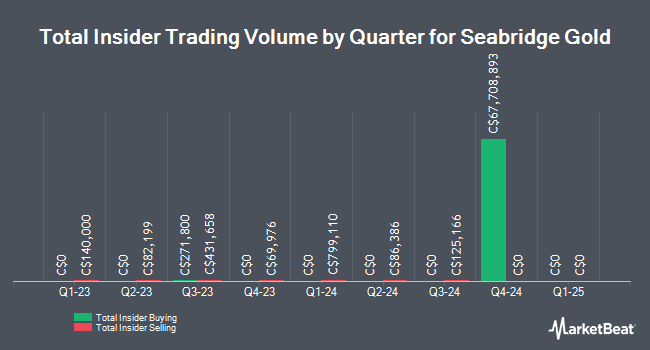 Receive News & Ratings for Seabridge Gold Daily - Enter your email address below to receive a concise daily summary of the latest news and analysts' ratings for Seabridge Gold and related companies with MarketBeat.com's FREE daily email newsletter.