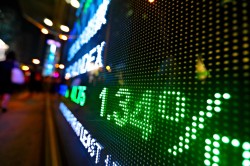 Unity Bancorp (NASDAQ:UNTY) released its earnings results on Thursday. The financial services provider reported $0.53 earnings per share for the quarter, hitting analysts' consensus estimates of $0.53, Fidelity Earnings reports. Unity Bancorp had a return on equity of 16.51% and a net margin of 28.43%. The business had revenue of $16.62 million for the quarter, compared to the consensus estimate of $16.50 million.
NASDAQ UNTY remained flat at $$21.00 during trading on Friday. The company's stock had a trading volume of 6,469 shares, compared to its average volume of 9,725. The company has a quick ratio of 1.17, a current ratio of 1.17 and a debt-to-equity ratio of 1.43. The stock has a fifty day simple moving average of $20.98. The stock has a market cap of $229.76 million, a price-to-earnings ratio of 10.45 and a beta of 0.66. Unity Bancorp has a 12 month low of $16.74 and a 12 month high of $25.50.
The business also recently disclosed a quarterly dividend, which was paid on Friday, June 28th. Shareholders of record on Friday, June 14th were issued a dividend of $0.08 per share. This represents a $0.32 dividend on an annualized basis and a yield of 1.52%. This is an increase from Unity Bancorp's previous quarterly dividend of $0.07. The ex-dividend date of this dividend was Thursday, June 13th. Unity Bancorp's payout ratio is presently 15.92%.
In other Unity Bancorp news, insider Stephen Rooney sold 2,500 shares of Unity Bancorp stock in a transaction that occurred on Friday, May 10th. The stock was sold at an average price of $21.00, for a total transaction of $52,500.00. Following the sale, the insider now directly owns 8,529 shares of the company's stock, valued at $179,109. The transaction was disclosed in a document filed with the Securities & Exchange Commission, which can be accessed through the SEC website. Also, CFO Alan J. Bedner sold 6,000 shares of Unity Bancorp stock in a transaction that occurred on Tuesday, June 11th. The shares were sold at an average price of $20.05, for a total value of $120,300.00. Following the sale, the chief financial officer now directly owns 18,939 shares in the company, valued at $379,726.95. The disclosure for this sale can be found here. Insiders have sold 18,500 shares of company stock worth $384,270 over the last ninety days. Company insiders own 29.66% of the company's stock.
UNTY has been the topic of a number of recent research reports. Boenning Scattergood initiated coverage on Unity Bancorp in a research report on Tuesday, June 11th. They set a "buy" rating and a $24.00 target price on the stock. ValuEngine raised Xylem from a "hold" rating to a "buy" rating in a research report on Friday, June 21st.
Unity Bancorp Company Profile
Unity Bancorp, Inc operates as the holding company for Unity Bank that provides a range of banking products and services to individuals, small and medium sized businesses, and professional communities. The company offers personal and business checking accounts, time deposits, money market accounts, and regular savings accounts.
Recommended Story: Cost of equity and a company's balance sheet
Receive News & Ratings for Unity Bancorp Daily - Enter your email address below to receive a concise daily summary of the latest news and analysts' ratings for Unity Bancorp and related companies with MarketBeat.com's FREE daily email newsletter.