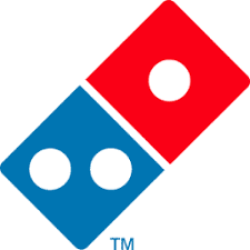 DP Poland (LON:DPP)'s stock had its "buy" rating reaffirmed by Peel Hunt in a note issued to investors on Friday, ThisIsMoney.Co.Uk reports.
Shares of DPP opened at GBX 8.50 ($0.11) on Friday. DP Poland has a 12 month low of GBX 7.01 ($0.09) and a 12 month high of GBX 34 ($0.44). The stock's 50 day simple moving average is GBX 8.27. The company has a market capitalization of $21.24 million and a PE ratio of -3.40. The company has a debt-to-equity ratio of 2.58, a current ratio of 1.89 and a quick ratio of 1.38.
About DP Poland
DP Poland plc, through its subsidiary, DP Polska SA, develops and operates Domino's Pizza stores under master franchise agreement in Poland. It also sub-franchises the right to develop and operate Domino's Pizza stores. The company operates 32 corporately managed Domino's stores and 24 sub-franchised stores in 25 cities in Poland.
Featured Article: Fundamental Analysis and Choosing Stocks
Receive News & Ratings for DP Poland Daily - Enter your email address below to receive a concise daily summary of the latest news and analysts' ratings for DP Poland and related companies with MarketBeat.com's FREE daily email newsletter.