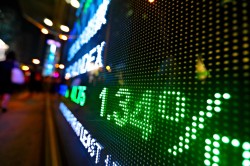 Americas Silver (TSE:USA) was downgraded by Laurentian from a "buy" rating to a "hold" rating in a research report issued on Tuesday, BayStreet.CA reports. They presently have a C$5.10 price objective on the stock, down from their previous price objective of C$5.40. Laurentian's target price would suggest a potential upside of 17.78% from the company's current price.
TSE USA traded down C$0.49 during trading on Tuesday, hitting C$4.33. The stock had a trading volume of 958,103 shares, compared to its average volume of 154,907. The company has a debt-to-equity ratio of 20.40, a current ratio of 1.19 and a quick ratio of 0.47. The stock has a market cap of $168.07 million and a PE ratio of -13.31. Americas Silver has a one year low of C$1.66 and a one year high of C$5.19. The firm's 50 day moving average price is C$3.56.
Americas Silver (TSE:USA) last issued its earnings results on Monday, May 13th. The company reported C($0.08) EPS for the quarter, missing the Zacks' consensus estimate of C$0.02 by C($0.10). The firm had revenue of C$23.37 million for the quarter, compared to analyst estimates of C$36.22 million. On average, sell-side analysts expect that Americas Silver will post -0.02 EPS for the current fiscal year.
About Americas Silver
Americas Silver Corporation engages in the acquisition, evaluation, exploration, development, and operation of precious metals and polymetallic mineral properties in the Americas. It principally owns 100% interests in the Nuestra Señora silver-zinc-copper-lead mine, San Rafael silver-zinc-lead mine, and Zone 120 silver-copper exploration project located in Sinaloa, Mexico.
Featured Article: Overbought
Receive News & Ratings for Americas Silver Daily - Enter your email address below to receive a concise daily summary of the latest news and analysts' ratings for Americas Silver and related companies with MarketBeat.com's FREE daily email newsletter.