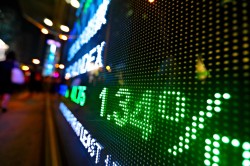 MKM Partners set a C$4.00 price target on Flowr (CVE:FLWR) in a research report sent to investors on Wednesday, BayStreet.CA reports. The firm currently has a buy rating on the stock.
Separately, Jefferies Financial Group upgraded Flowr from a hold rating to a buy rating and decreased their target price for the stock from C$7.30 to C$3.20 in a research report on Friday, October 11th.
Shares of CVE:FLWR traded down C$0.02 during mid-day trading on Wednesday, reaching C$2.28. The stock had a trading volume of 82,108 shares, compared to its average volume of 203,586. The company has a current ratio of 1.37, a quick ratio of 0.95 and a debt-to-equity ratio of 20.80. The company has a market cap of $216.57 million and a P/E ratio of -42.31. Flowr has a 1 year low of C$1.77 and a 1 year high of C$8.42. The business's 50 day moving average price is C$2.82 and its 200 day moving average price is C$5.07.
Flowr Company Profile
The Flowr Corporation cultivates and produces medicinal cannabis in Canada. The company is based in Lake Country, Canada.
Read More: What is the LIBOR?

Receive News & Ratings for Flowr Daily - Enter your email address below to receive a concise daily summary of the latest news and analysts' ratings for Flowr and related companies with MarketBeat.com's FREE daily email newsletter.