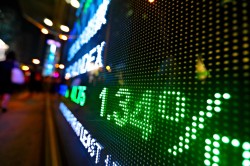 Wah Fu Education Group's (NASDAQ:WAFU) lock-up period is set to expire on Monday, October 28th. Wah Fu Education Group had issued 1,181,033 shares in its initial public offering on April 30th. The total size of the offering was $5,905,165 based on an initial share price of $5.00. Shares of the company owned by company insiders and major shareholders will be eligible for trade following the end of the lock-up period.
Shares of NASDAQ WAFU opened at $2.73 on Monday. The stock's 50-day moving average is $2.95. Wah Fu Education Group has a 12-month low of $1.77 and a 12-month high of $5.20.
Wah Fu Education Group Company Profile
Wah Fu Education Group Limited, through its subsidiaries, provides online exam preparation services and related technology solutions in China. It operates in two segments, Online Education Services; and Technological Development and Operation Services. The Online Education Services segment offers online education platforms to institutions, such as universities and training institutions, and online course development service companies.
Recommended Story: Why does the United States have a lingering trade deficit?
Receive News & Ratings for Wah Fu Education Group Daily - Enter your email address below to receive a concise daily summary of the latest news and analysts' ratings for Wah Fu Education Group and related companies with MarketBeat.com's FREE daily email newsletter.